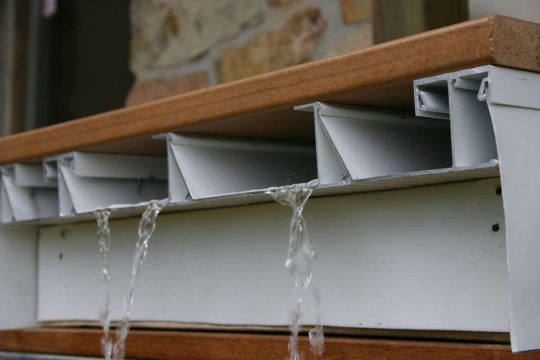 Decksystem Plank is made by interlocking pultruded structural planks reinforced with fiberglass or carbon fibres. Its structural and resistance properties make it suitable to be used in problematic sectors such as civil and industrial construction, with excellent results.
Decksystem Plank description and characteristics
Decksystem Plank has many applications. It can be used for the construction of pedestrian walkways, self-supporting walkways, industrial paving, dehor, terraces, chemical plant maintenance coverings and structural partitions.
The floors created with Decksystem Plank have several advantages as they:
● are light;
● are not subject to corrosion;
● water resistant;
● can be worked easily;
● do not need maintenance.
An important Saimex s.r.l. was the Prato pedestrian bridge, made of pultruded bearing structure, while the pedestrian walkway paving was made with the Decksystem. Thanks to the lightness of materials, the entire structure was installed in less than two hours. With the same materials and technique, we built a bridge in Chioggia.
We supply the Decksystem Plank with anti-skid, frost and wear resistant finish and we can make it in different colours to make it fit and integrate perfectly with the context in which it will be used.
Applications
Plank Decksystem can be used in civil and industrial building sector. Due to its characteristics it is suitable for the implementation of the paving of pedestrian and cycle-pedestrian walkways, especially when they must be mounted on bridges.
Its resistance to corrosive substances and its thermal and electric insulation qualities make Decksystem Plank perfect for the industrial field where it is used for the coverage of chemical plants or for the implementation of structural partitions inside the plants.
Why choose Saimex?
The pultrusion process, fibres, and the composite materials, with which we work daily are innovative and need a continuous amount of research and design work. Our team consists of engineers and specialists who help you in the development of your project.
Discover also our composite wood flooring solution. Ecolegno, an innovative and quality product, is the ideal solution for your outdoor spaces.
Click on the logo to find out more.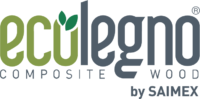 Contact us
if you need more information, our skills will be at your disposal.
Request information