Thanks to the thermal properties of the composites, the fibreglass door & window frames and thresholds for tilt-and-slide systems are important for the energy insulation of homes and buildings. In addition, they help to achieve energy and environmental sustainability certification from the CasaClima agency for energy performance in buildings, and are also cost-effective.
Product features
Saimex s.r.l. specialises in manufacturing thermally insulating pultruded profiles, made from Fibreglass Reinforced Polymer (FRP) composites, guaranteeing the structural properties, thermal insulation and resistance to heavy loads (up to 500 Kg) of the pultruded profiles.
The insulating structure of the FRP pultruded profiles caused by their thermal break and composite material make them suitable for use as thresholds for tile-and-slide systems and as the structural components of doors and windows. The FRP composite makes them more resistant, which, in turn, reduces maintenance costs.
Our fibreglass profiles are used to fabricate: door & window frames, rainscreens, curtain walls, thresholds for tilt-and-slide systems, shading systems, shutters.
The profiles that we manufacture also have a considerably low thermal conductive value of λ (0.25 W/mK), so they assure perfect thermal insulation.
Saimex s.r.l. has 5-axis CNC machines that can handle profiles of up to 7 m long, and are used for cutting, trimming and drilling operations.
We also focus on aesthetics: we have developed a smooth surface finish that requires no additional protective coating. Against this, on request, we can coat components and offer a wide range of RAL and metalised colours to choose from.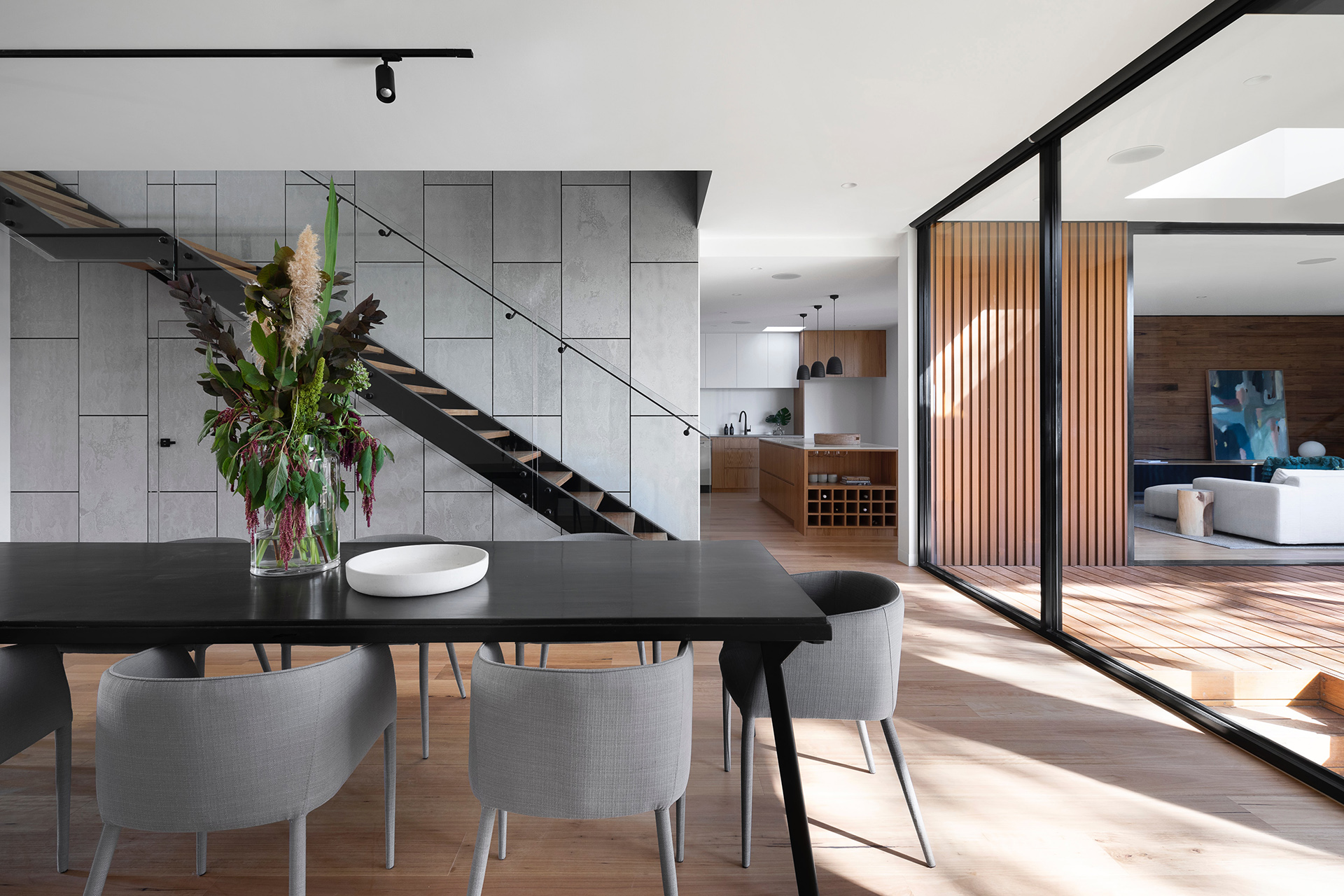 Fields of application
Our fibreglass pultruded profiles are excellent for energy and environmental sustainability in buildings according to CasaClima energy performance standards. This area is constantly growing and shows how the building industry, energy performance and cost-savings can support each other. FRP profiles are becoming more and more popular because their properties fit the needs of current attention and sensitivity to the environment and to reducing energy consumption in households, business and industry.
Saimex s.r.l. has an engineering department happy to listen to and meet your needs. Our team of engineers have lots of experience in designing and structurally engineering our fibreglass door & window frames and thresholds for tilt-and-slide systems.
We can help you develop the most suitable pultruded profile for your needs, offering suggestions and proposing appropriate engineering solutions.
Contacts us to find out more about our fibreglass door & window frames and thresholds for tilt-and-slide systems.